"Wasting Time" is a single from Blink-182's Cheshire Cat album. The single was released in 1996. It was also released as an exclusive EP during their 1996 Australian Tour. 
Track listing                                                                                       
Edit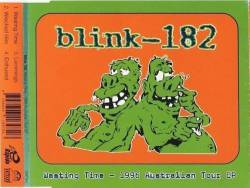 "Wasting Time"
"Wrecked Him"
"Lemmings"
"Enthused"
Ad blocker interference detected!
Wikia is a free-to-use site that makes money from advertising. We have a modified experience for viewers using ad blockers

Wikia is not accessible if you've made further modifications. Remove the custom ad blocker rule(s) and the page will load as expected.